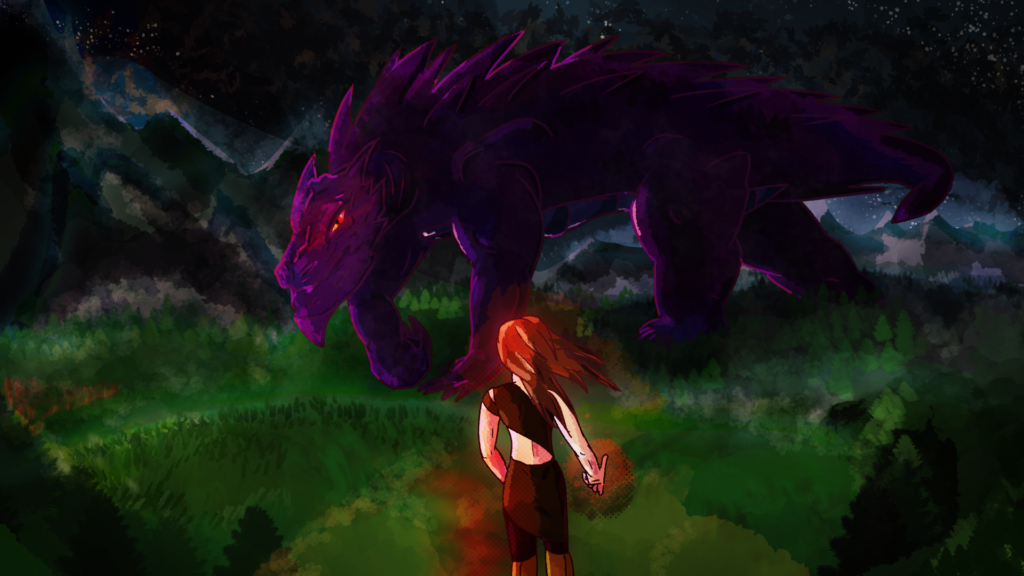 lots of energy to draw for a full week and to revive and apply feedback. I spent my time wisely putting full effort into school. But I'm happy to say I completed all the tasks that were given to me.

For my proof of concept, I had created a landscape fantasy art piece. The Proof Of Concept is a mini project that helps decide if our large-scale projects are possible to complete for the end of the year. I learned many things while creating my art. I now know that I want to create my art while looking at references to help better my designs and ideas. I took a full week to do line art, colouring and effects while getting peer feedback to help improve the visuals of my drawing. creating perspective in the drawing was difficult because landscapes are new to me. I need to go more in-depth into colour theory whilst taking more time on my art to create cleaner looking details. The proof of concept gave me a good idea of where my project will be heading. and that it's possible for me to do what I have planned.

I have a long way to go until the end of the year, so my project idea has a lot of room to grow. For the end of the semester, I want to create around 10 finished art pieces for my portfolio and post them to Instagram. I would like to have a large portion be a fantasy landscape with some sort of large monster roaming the lands. and probably some portraits of people with little doodles sprinkled in. My proof of concept helped me define a direction I would like to head with my art. I want this year to give me a large kick start into the art world and to help me get work in the near future.